Best materials to use in your garden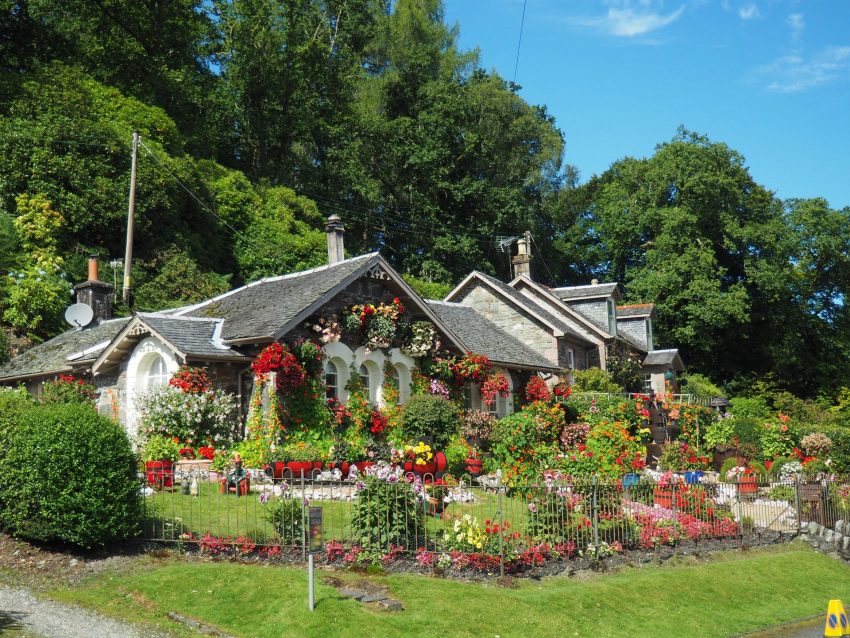 As many know, gardening is a hobby that always keeps you occupied. There is always something to do in it, from picking out weed, watering and caring for plants to tinkering with ways to upgrade it. In this endeavour, we all wish the best for our gardens. As such, you are often faced with the dilemma of, seemingly, endless choices to make. With each one, there comes a list of pros and cons so, it can be tricky to balance them out and finally choose one but, we will try our best to help you out in the process.
1. What not to use
To shorten the list, it's worth pointing out that there are a lot of things that are a definitive pass when it comes to decorating and upgrading your beloved garden. Using these can not only pollute the soil, but also harm your plants, and bring you more headaches along the way. Even removing them once you realize they are harmful, does not prevent the long-lasting effects that they would leave in your soil, as negating these requires a lot of effort, time and money.
So, when building or doing anything around your garden and your flowers, definitely avoid tires, pallets and treated lumber. All of the following contain plenty of various harmful chemicals and heavy metals. When placed on your garden soil and after some time, they will release these into the ground and effectively poison it, which is not an additive you want to have in your garden.
2. Wood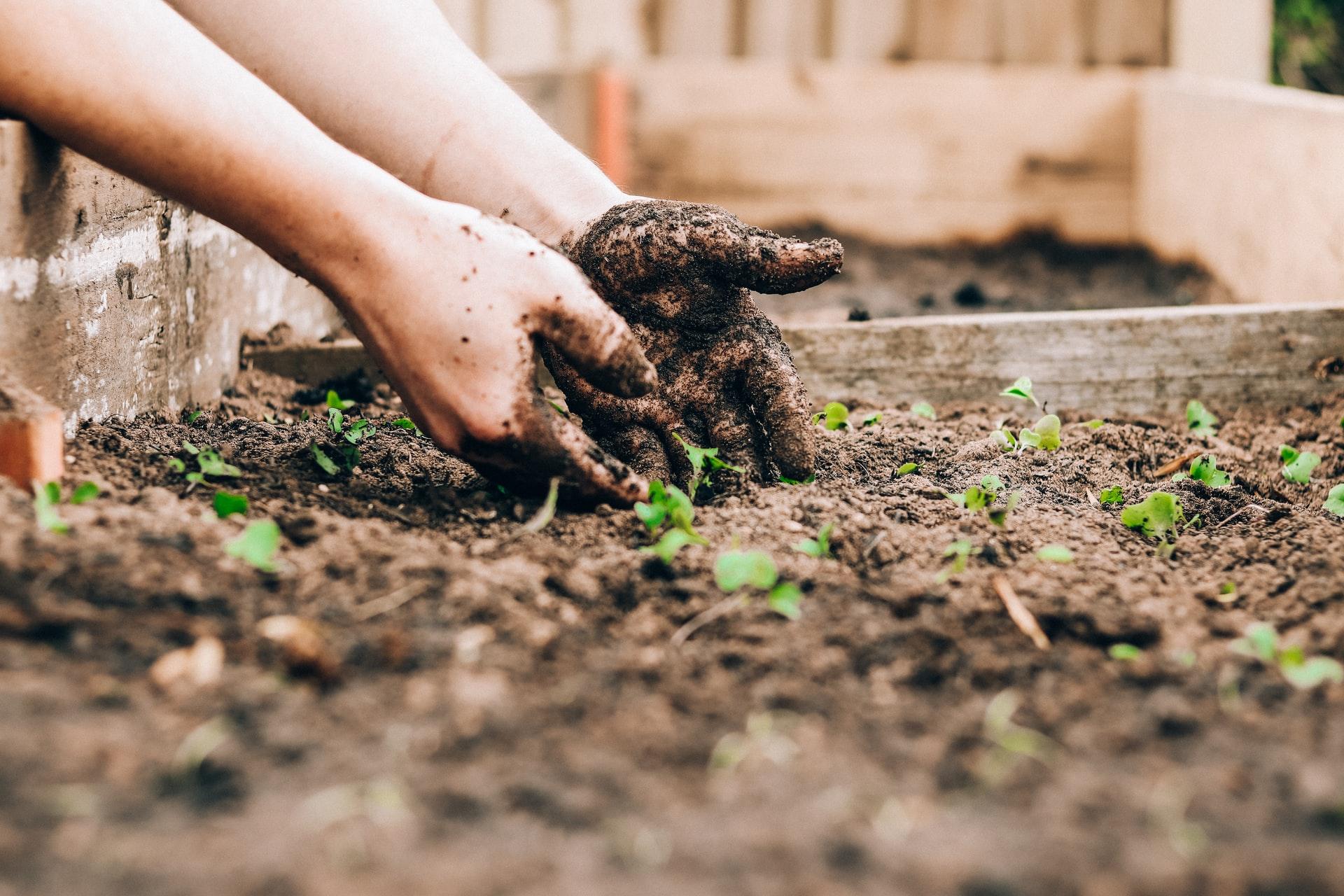 We want to clarify this item as untreated wood is much better and healthier than its counterpart. They bring that natural and rustic feel and look to your garden, making them easy choices when you want a seamless look to your green haven. Oak, cedar or redwood all make for great choices and, you can't go wrong with either of them. You can use them to make your raised wooden gardening beds, fences, sheds etc. As for their expiration date, you are looking at three to five years, which makes them a great option if you like change and are the economical choice.
3. Acrylic
At first glance, this may sound wrong but bear with us, as plenty of things have changed and evolved over the years in the gardening world. When building your ideal greenhouse or any object that would otherwise use glass, consider this modern alternative. Modern acrylic sheet design offers much more durability, is lighter and, its transparency is that of the finest optical glasses. We all know that glass can easily shatter, get cracked and requires lots of care and maintenance.
Acrylic on the other hand needs none of that and offers all the benefits of its glass counterpart. Unlike glass, acrylic can be molded and cut to your desire with ease. This and durability is not something you can say about glass. Acrylic sheets on your greenhouse can easily last you fifteen years and more. To sum it up, it's cheaper, easier to mold and install, durable and longer-lasting than glass, making it the ideal future proof material.
4. Metal
At first thought, many fear that any metal sheets fill bend and corrode over time and if left untreated. Galvanized metal is the answer and counters to all of those concerns, and you are then left, with a sturdy and adaptable option for your garden. Metal sheets can fit any of your design choices while offering sturdy support. Gardening beds made from them can have watering holes drilled at the sides, for example. As metal sheets can be used in the same manner as their wooden counterpart when making garden beds, fences, sheds etc. It comes down to a matter of taste and design as you can't go wrong with any of them.
5. Stone, rock and brick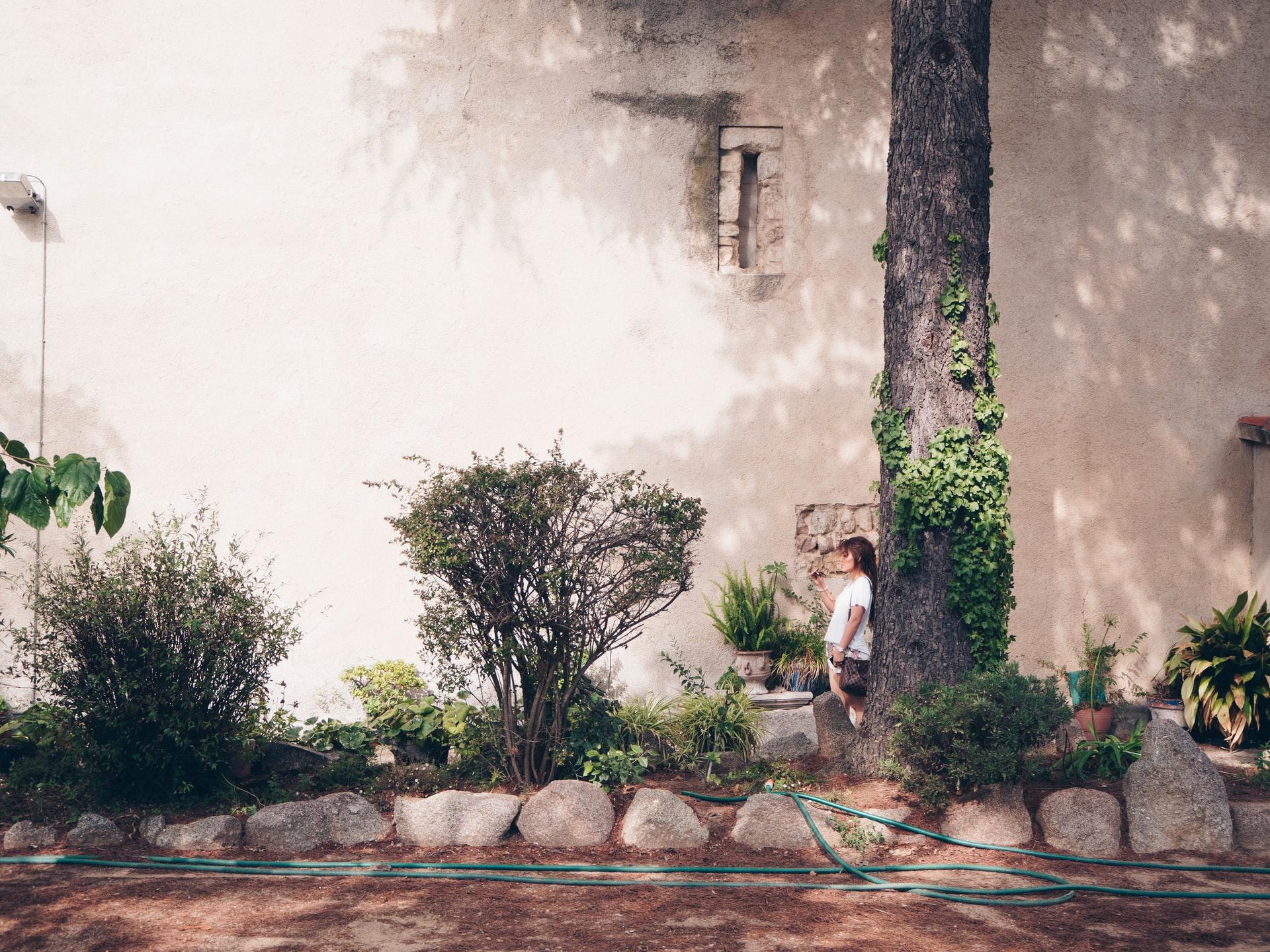 As natural as it gets, these three options in any of their shape or size are the most durable and long-lasting. Smaller rocks can be used as decoration, or for paths. Stones and bricks are excellent materials for your gardening beds and smaller area separators as they can provide safe support and protection to anything they are applied. Highly resistant to weather effects and can last for generations to come, these make ideal choices for those definitive gardening designs. The only downside lies in their price, as it can stack up when you factor in all the additional tools and materials you need to bring them together.
It's a sweet dilemma to have once you are so far in your gardening design. You can consider this step the finishing touches in your grand design for your special green space. As the general layout is all set, what's needed now is to get creative. If you can't make a unified decision, we can then suggest mixing all of the above and taking advantage of each suggested material. It's your garden, after all, and we wish you all the best in designing an ideal one.